I'm looking for "dream clients" I can cause massive windfalls for!​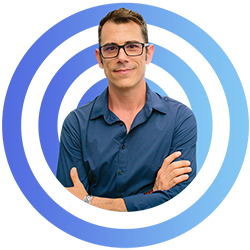 The truth is that I love helping businesses thrive and, if I could, I'd help everyone with a pulse and a passion; yet my time is my scarcest resource, so I choose only to work with the businesses I know I can cause breakthrough results for.
Specifically, my clients:
1. are passionate entrepreneurs with established businesses.
2. are already earning $250K or more annually.
3. already have a list of engaged subscribers who enjoy hearing from them.
4. are invested in the long-term win and are willing to invest the time and resources it takes to get there.
If that's you, then fill out the form at right and we'll take it from there.
We'll start with a 30-45 minute (complimentary) discovery session, where I will learn more about your business, your goals, and where you've been struggling. Then I'll create a strategic plan for how to get you from where you are now to where you want to be.
Then, you'll be in one of the following categories:
1. You'll love the plan and choose to implement it on your own. In which case, I'll be happy to have made a difference for you and will ask that you keep in touch and keep me apprised of your results.
2. You'll love the plan and you'll ask to become my client so my team and I can personally help you execute, maximize, and profit from it ASAP.
Look forward to hearing from you!