Today I want to tell you a cautionary tale about a colleague of mine and how she lost $50K in referral business from me, so that you might learn from her mistake.
Let's call her "Vanessa".
The first business I started was a wedding photography company, and Vanessa was a fellow photographer who lived in the same little NorCal town as I did.
I liked her work, and she was friendly and energetic, so I began referring weddings her way when I was already booked for a given date, and then with increasing frequency as I began to sunset my photography business.
I recently noticed that, though I've been sending business her way for nearly five years now, I had scarcely heard a word of acknowledgement from her.
Worse yet, I hadn't received a response of any kind after the last few referrals.
Nada.
How could this be, I wondered? If I wasn't hearing back from her, were these clients also being ghosted??
So this past weekend I sent her a different kind of email.
In it, I asked her if she knew of any other photographers in the area that she could recommend that I send these leads to.
Because clearly, if she was so busy with weddings that she had no time even to respond when I sent her referrals, she must be overwhelmed with business…and I genuinely do need to have a quality photographer to whom I can send the prospective clients I still get.
Aside from the lack of appreciation (organization?) that her silence indicated, if I lack confidence that she's following up with these couples, I can't continue to refer her, because that reflects poorly on me.
After all, how we do ONE THING tends to be how we do ALL THINGS. So if she's not taking the time to reach out and thank me for the business I send her way, I have no faith that she's taking good care of those potential clients.
She left me a voice memo in response and in it she was clearly flustered. Her voice was shaky as she made her excuses (swamped with weddings, bad with email, etc.) and of how she really was grateful for my referrals and was sorry if I felt disrespected.
Le sigh. Too little, too late. My confidence in referring to her is shaken, and it's a bummer because she's a great photographer and a really good person.
She meant no disrespect, I feel certain. But she simply didn't prioritize keeping track of where her leads are coming from and making dang well certain that her referrers know she's grateful.
So my question to you is this:
Are you taking proper care of your professional relationships?
Your clients: those precious human beings who are trusting you with their business?
Your referrers: those who are taking the time to tout your services and keep your revenue streams healthy?
Are you taking the time to honor and appreciate these connections?
Not as a means to an end (i.e., "Let me thank them so they'll keep sending me business.").
But as a practice of gratitude in and of itself. As part of being in business. As part of being alive in the world and in relationship with other human beings.
Or are you, like Vanessa, taking them for granted?
Because if you're pulling a Vanessa, you may well find yourself being quietly written off by people who, had you but taken a morsel of time and care, could have been sending you loads of business (or continuing to do so, as in this case).
Just for fun, I looked back through my emails and it turns out I'd sent at least 16 referrals to Vanessa in the last 5 years. All told, my referrals represented over $50,000 in potential revenue, had she booked them all. $50K. Nevermind however many calls I got and sent her way but have no record of.
What to do instead:
I hardly claim to be enlightened, myself, and I acknowledge that this practice takes time and effort, but, in case you'd like some inspo, this is what we do in my businesses to express our gratitude.
When a client hires us or invests in one of our programs, we have an automated task for us to send a handwritten thank you card in the real-live physical mail. The practice of writing these cards helps remind us in the doing, of our gratitude. Handwritten cards are such a nice touch in this increasingly disconnected world of e-everything. It's great. It's simple. It's inexpensive, and it makes people smile.
When we receive referrals from businesses or individuals, we have a partner program set up within Ontraport, our marketing automation platform that prompts us to send thank you messages and referral commissions, into which we even sprinkle the odd thoughtful, quirky gift to show our partners we care (I once snooped a business friend's social for like 6 months just waiting for him to reveal what kind of stuff he's into for inspiration for the gift I bought him (turns out: fancy Gin ;)).
Similarly, when my team members show up for my business in big ways, we reward them with cash bonuses, extra time off, and heartfelt words of acknowledgement and appreciation.
Does this help create the conditions for more work from these clients, more referrals from our partners, and excellent performance from our team?
Naturally.
After all, what we appreciate, appreciates.
But this is secondary. The primary reason I do this is because it is a good thing to do.
It helps me to stay grateful, and it has our clients, partners and team feel that appreciation.
So, my challenge to you, should you choose to accept it, is this:
Look around in your business and see if you can spot anywhere where you could uplevel your gratitude game. Are there relationships that may not be getting the love they deserve? Folks you're taking for granted (even (especially) unintentionally)?
Then see if you can put a system in place to provide for the gratitude being expressed in a way that doesn't rely on you having to constantly remember to take these actions, each and every time.
Oh…and have fun with this! Feeling and expressing gratitude for the incredible people who make my business purr is one of the activities I most love doing in my business.
got a business? we can help.
we can help you turn your business into a predictable profit machine!

I was the 3rd member of the original founding team at Ontraport. 
For nearly a decade, my team and I have been helping entrepreneurs turn their businesses into predictable profit machines through great strategy and implementation. 
We focus on designing strategic systems that drive revenue and profit, and save you time and hassle. We've got a variety of programs available for everyone, from the solopreneur just starting out to the multi-7-figure juggernaut looking to scale up even more! Click below to learn how we can help you!
Thinking of becoming an Ontraport user? Smart.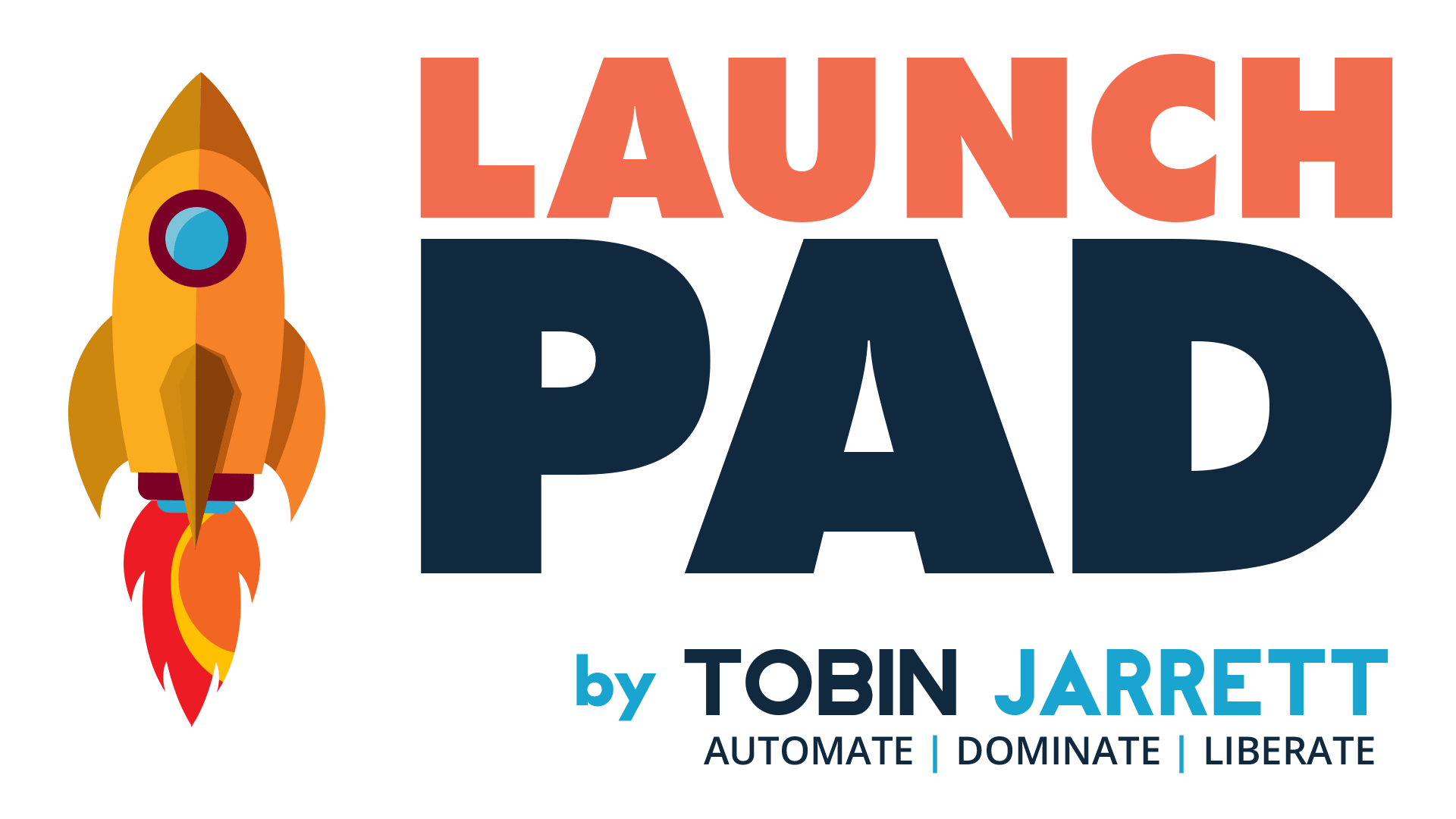 We've got you! Ontraport is our favorite all-in-one online marketing platform. Best of all, you can sign up for a FREE TRIAL of Ontraport through us and you'll get LaunchPad – our incredible bundle of valuable bonuses worth $1,982.
Click here to learn more. Note that you must follow the instructions on this page to qualify for the bonuses!