The Leg Up program is, at its core, an arsenal of campaign templates for the most successful campaigns we've developed over the last decade, working one-on-one with some of the most successful businesses across a wide spectrum of industries.
You (or your team) simply customize and deploy these pre-built templates – and start driving the automated, scalable, growth that these campaigns have provided for our clients through the years in a tiny fraction of the time.
With Leg Up, I've bottled up the lion's share of over a decade's worth of strategic and technical understanding so that anyone, even total beginners, can automate and drive more profit and revenue throughout the entire customer lifecycle for their business.
I've then turned that understanding into short, clear, and, dare-I-say, even funny, step-by-step training videos in each and every campaign take you by the hand through every click to customize the campaign to suit your business, your product, offer, and brand!
Each campaign even comes with all the templated assets you'll need to make it work, from tags, custom fields, professionally-written emails and beautiful landing pages, tasks and beyond.–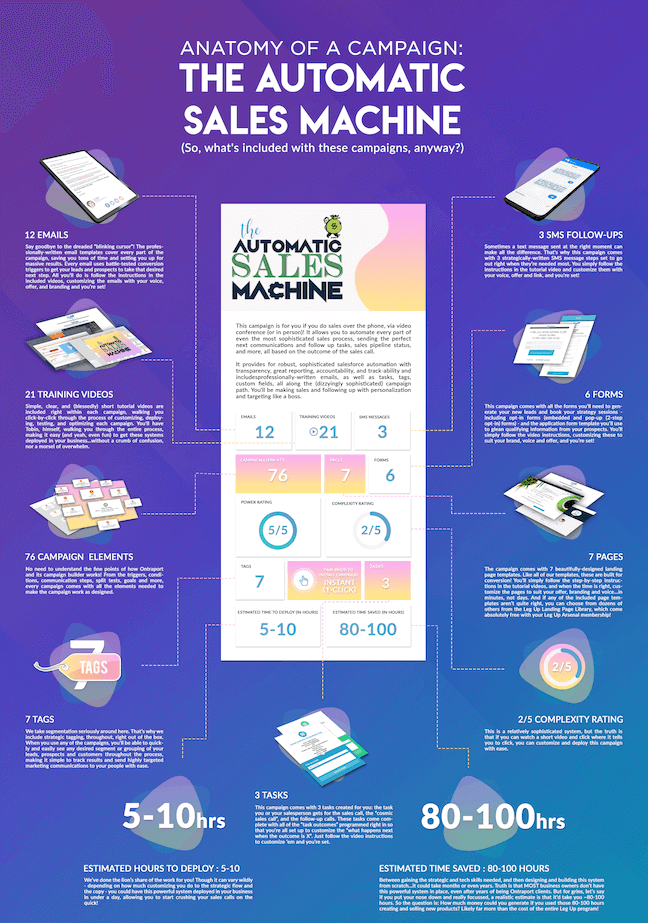 Plus, members get access to me, directly, during our weekly group coaching calls. It is on these calls that I answer questions live, from members – across a vast spectrum of topics, showing step-by-step, how to customize campaign template to automate custom, unique use-case scenarios, optimize for better results, and more.
I critique our members' sales pages and other messaging, giving them specific, actionable coaching on how to increase conversion, clarity, authenticity, how to optimize and automate other areas of their business, and more! 
If getting better, faster results with Ontraport sounds interesting, you can learn more here. 
Already an Ontraport user? Awesome!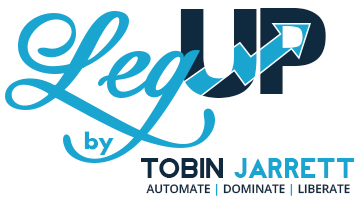 The Leg Up Arsenal is the premier campaign template and coaching program exclusively for Ontraport users who want to get better results, drive more sales with less hassle. 

For less than a tenth of the cost of a low-level hire, you can have Tobin Jarrett, personally, with his hands in YOUR account, his eyes on your campaigns, systems, and strategies, personally coaching you and your team each and every week. Start today. 
Thinking of becoming an Ontraport user? Smart.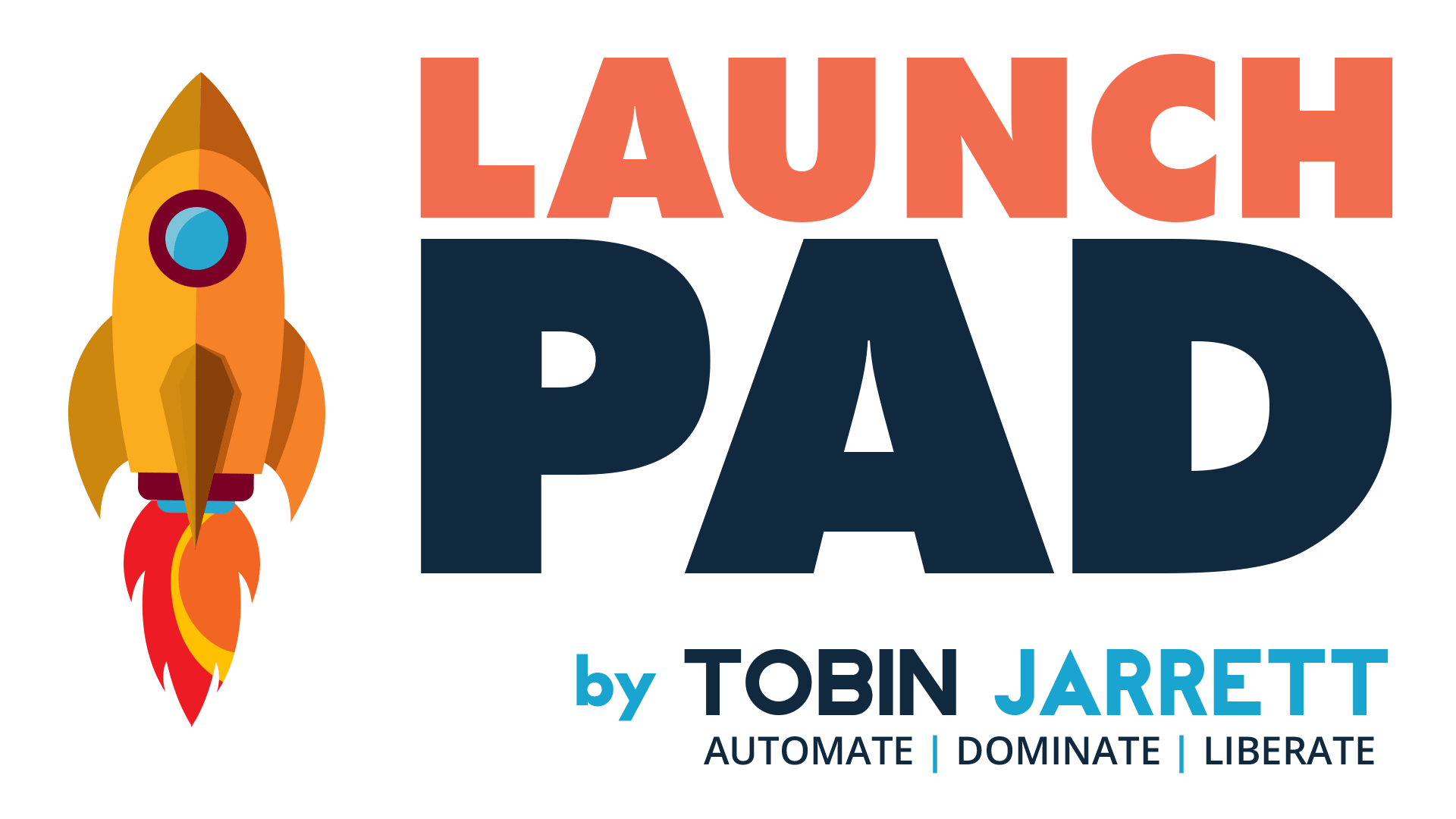 We've got you! Ontraport is our favorite all-in-one online marketing platform. Best of all, you can sign up for a FREE TRIAL of Ontraport through us and you'll get LaunchPad – our incredible bundle of valuable bonuses worth $1,982.

Click here to learn more. Note that you must follow the instructions on this page to qualify for the bonuses!