Nearly 15 years ago I took a job for a dear friend named Landon Ray, as the first support rep for a marketing software company he'd just started. 
It was just Landon, me, and the first couple of developers working out of a stuffy yurt on his property in the hills of Santa Barbara, California. 
The company was called "Office Autopilot" and though it would later become Ontraport – the fabulous platform you may know well – at the time, we didn't have much. 
Just a few folding tables and benches and a vision to create a platform that could help small businesses do more with less.
One thing Landon made damn sure we did have, from virtually day one, was two monitors each. 
At first I thought it was a bit much. 
I mean…c'mon, I've already got the one monitor, yo!
But that changed…quick.
I noticed I was able to use one screen as a reference screen, while working on the other. 
Pretty soon, I added a third and I'm here to tell you that going from one to multiple monitors created a quantum leap forward in my productivity, sanity, and organization. 
Every window and tab in its place. 
The clarity, efficiency, and ease it brings to my work is priceless. 
The best part is that this is such a simple, cheap way to gain leverage in your business that you can pull off in the space of a few minutes' time and $100-$200 (if you're getting another two monitors). 
If I had to guess I'd say I save 3-4 hours per week in time I save avoiding fussing back and forth through a ton of windows to find what I was working on. 
Added up, that's 150 hours per year, or nearly a full work MONTH. For legit, a couple of hundred bucks. Suuuuper high leverage investment. 
What could you do with an extra month of productivity in your year? Take a killer vacay? Create that incredible new program you've been talkin' about for years? Learn ukulele? All 3?!
Here's a recent shot of my work station (cockpit ✈️ ) for inspo: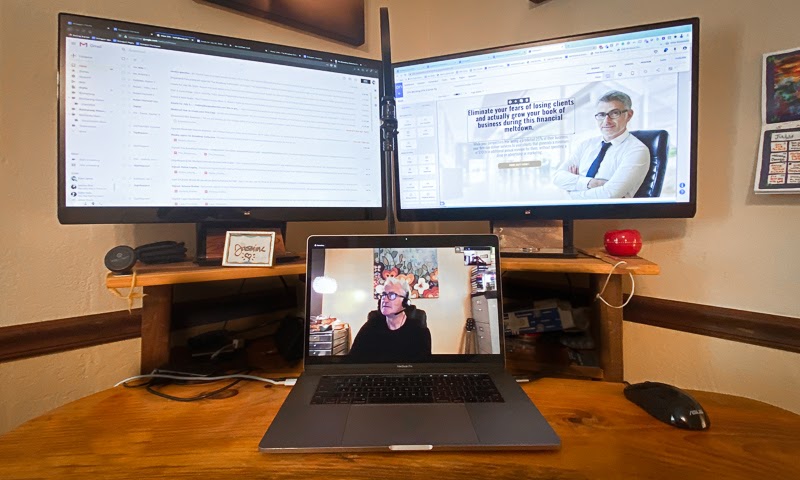 Now one of the very first things I do when I bring on a new team member is to get 'em an additional monitor so they can rip through their work on the quick!
I've become such a freak about this [and I'm a little embarrassed to admit this] that I'll often pack a second monitor with me on road trips when I know I'll have to do any significant amount of work along the way. Mmmhm, I'm that guy. 
But start small. Grab a second monitor and see how it works for ya.
got a business? we can help.
we can help you turn your business into a predictable profit machine!

I was the 3rd member of the original founding team at Ontraport. 
For nearly a decade, my team and I have been helping entrepreneurs turn their businesses into predictable profit machines through great strategy and implementation. 
We focus on designing strategic systems that drive revenue and profit, and save you time and hassle. We've got a variety of programs available for everyone, from the solopreneur just starting out to the multi-7-figure juggernaut looking to scale up even more! Click below to learn how we can help you!
Thinking of becoming an Ontraport user? Smart.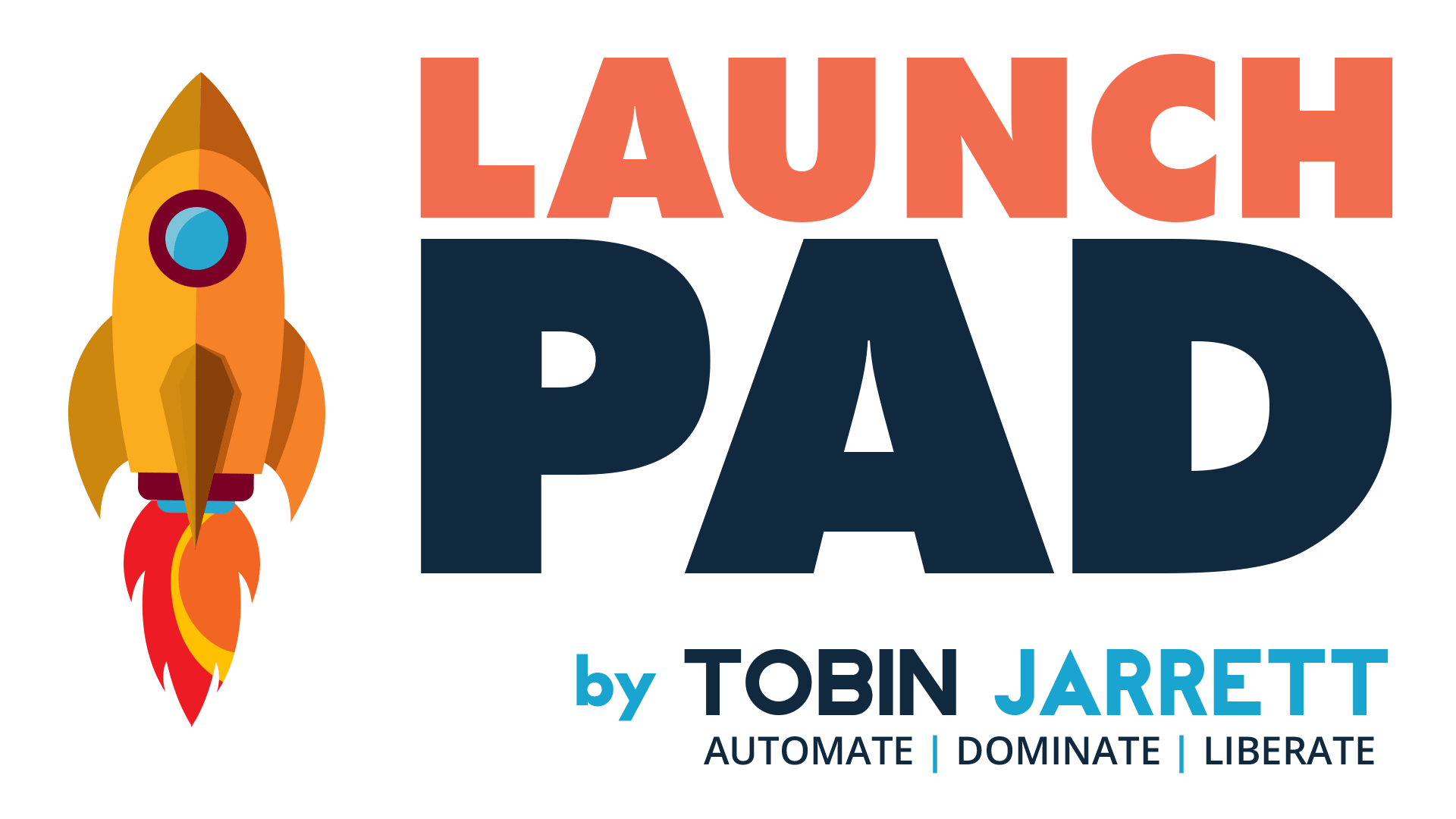 We've got you! Ontraport is our favorite all-in-one online marketing platform. Best of all, you can sign up for a FREE TRIAL of Ontraport through us and you'll get LaunchPad – our incredible bundle of valuable bonuses worth $1,982.
Click here to learn more. Note that you must follow the instructions on this page to qualify for the bonuses!