This week, as promised I'm diving into the #1 most critical business system you need to put in place to make next year the best one yet for your biz.
Yep. Before pretty much anything else, you need:
A (killer) lead magnet (that your audience can actually get at)
This may sound painfully basic to you. And if you're sitting there thinking "But Tobin I've got a handful of great lead magnets generating tons of great leads for me 'round the clock!" – well then, you're hereby dismissed from today's lesson.
If, on the other hand, you're like so many who come to me with either no valuable free offer to trade your leads in exchange for their contact information (and permission to keep in touch), well then I invite you to pay careful attention and then take swift action.
I'm going to share with you what a lead magnet is, why do you need one (NOW), the characteristics of what makes a great lead magnet, where to put it, how to get one in place for your business, and what to do once you've got it in place.
What is a lead magnet?
A lead magnet is a valuable free offering that you create and give away that allows your leads a taste of your value so they can get to know you, while establishing you as a credible expert. Importantly, it's a trade – they give you their email address and permission for you to keep in touch with them in exchange for this morsel of value.
Why do you need one?
Consider that only a tiny fraction of the folks who visit your site or hear about you are ready to buy at that very moment. Tiny. Infinitesimal. If you have no way for them to get some bit of value to check you out and to leave their information, then their visit to your site may as well never have happened. They visit, then they bounce, and you're wildly unlikely to ever make a sale to them again. If, on the other hand, they sign up for a lead magnet while they're on your site or page, then you've got the power to keep in touch, send them more valuable stuff, let 'em know about promotions and, hopefully, to make a sale if and when they eventually are ready to buy. The very act of keeping in touch and contributing valuable information helps move them closer to where they're likely to make such a purchase. If you're not building a mailing list of your leads in order to keep in touch with them over time until such time that they're ready to become your customer or client, you're leaving money on the table.
What makes a truly great lead magnet
It's not enough just to give away something you think is valuable and hope it does the job. Nah. The fact that it's free isn't enough. You need to create and offer something that your market actually wants… wants badly enough to trade you their email address for it, and to remember to actually open it up and engage with it after they've opted in.
Use this checklist to guide you as you create your lead magnet! In order for your lead magnet to be as effective as possible, it should:
Provide a super specific solution to a super specific market.
Hint: one of the markets you serve – this way you're likelier to generate leads that are of high quality (after all, a pulse and an email addy does not a great lead make).
Promise one big thing, not tons of little things.
Speak to a known desired end result – which is to say, they should already want it without convincing.
Take 5 minutes or less to consume and offer immediate gratification (no multi-day email courses, newsletter, podcasts).
Move the prospect down a continuum of belief (from wherever they are now to believing what they need to believe in order to buy from you).
Be of genuine value and should feel valuable.
Be easy for you to give away!
Position you/r brand as an authority
Here are a few examples of of great lead magnets:
Free trials or samples

Checklists
Templates
How-to guides
Cheat sheets
Quizzes! Quizzes are awesome lead magnets. They're especially good for segmentation by interest, quiz result, needs. And if you do them right you can design them as excellent diagnostic sales tools (e.g., "Your quiz results are X, which means that you'd get a lot of value out of our XYZ offering!")
And no, your newsletter ain't a lead magnet. Sorry. You should still have a newsletter signup form on your site, but this isn't what we mean when we talk about a lead magnet. Why? Because while you should definitely send your lead magnet opt-ins your newsletter, precious few peeps care enough about newsletters today to compel them to sign up for one. Even yours.
Where to put it?
You should have plenty of opportunities for your visitors to see and opt-in for your lead magnet. I recommend a smattering of different placements. At minimum, you should have a simple embedded form on your site. The less info you ask for, the higher your conversion rates will be. A good rule of thumb is to ask for only what you actually need to use in order to follow up in a good way. You can always ask for more info later. Right now you're concerned with getting the email addy so that you can follow up. Maybe also a first name, but don't go crazy here. This ain't 20 questions.
You can also experiment with what's sometimes referred to as "2-step opt-in" where, instead of embedding a form on the page, you put a button on the page that says something like, "I want It!". Then, when they click it, a form pops up. Opt-in rates with this kind of a setup tend to be higher because they've taken a micro-commitment in clicking the button initially and are thusly already a bit of the way through the process and less likely to bounce. After all, we humans like to follow through with what we start.
Now, if you're driving paid traffic to a lead magnet, you should absolutely have a dedicated lead magnet opt-in landing page. This is a special page that is only about the lead magnet. It's meant to "sell" the lead magnet and compel your visitor to opt-in for it. I'm not going to go too deeply into this now, but this is much better than sending traffic to your main website since, of course, your site has a lot of different places to look and click and we're trying to generate a lead here. To do this, we want them focussed on the lead magnet, its virtues, and opting in for it…not clicking around the other dozen links and pages on your site. Dig it?
How to get one in place for your business?
Once you've settled on what you'd like to offer as your lead magnet and you've created the asset, itself, it's time to make it available to your audience. At minimum, you'll need:
A page (this may be your site, or it may be a dedicated landing page – or both).
An opt-in form for them to fill out in exchange for the lead magnet.
A "thank you" page where your new lead will be landed after they fill out the form.
An email that delivers the promised goods to your new lead.
And you'll need to hook all these parts together so that it creates the desired experience.
There are countless softwares out there that let you do this, from simple, free apps, all the way to highly sophisticated multi-channel marketing automation platforms. We love Ontraport around here.
In fact, we've created a templated little mini-funnel for this very thing! It's called "The Lead Magnet List Builder". In fact, if you're an Ontraport user, you can purchase this (and any other of our premium campaign and funnel templates) right here. This simple campaign has all you need to capture new leads and grow your list via a lead magnet opt-in offer, where you trade a valuable free resource in exchange for your leads' email address and deliver the promised goods.
Or…if you're not an Ontraport user already, then it's your lucky day! Because when you sign up for a FREE TRIAL of Ontraport through us, you'll get LaunchPad – our incredible bundle of valuable bonuses worth $1,982…and it comes with this incredible campaign template! Go here to learn more.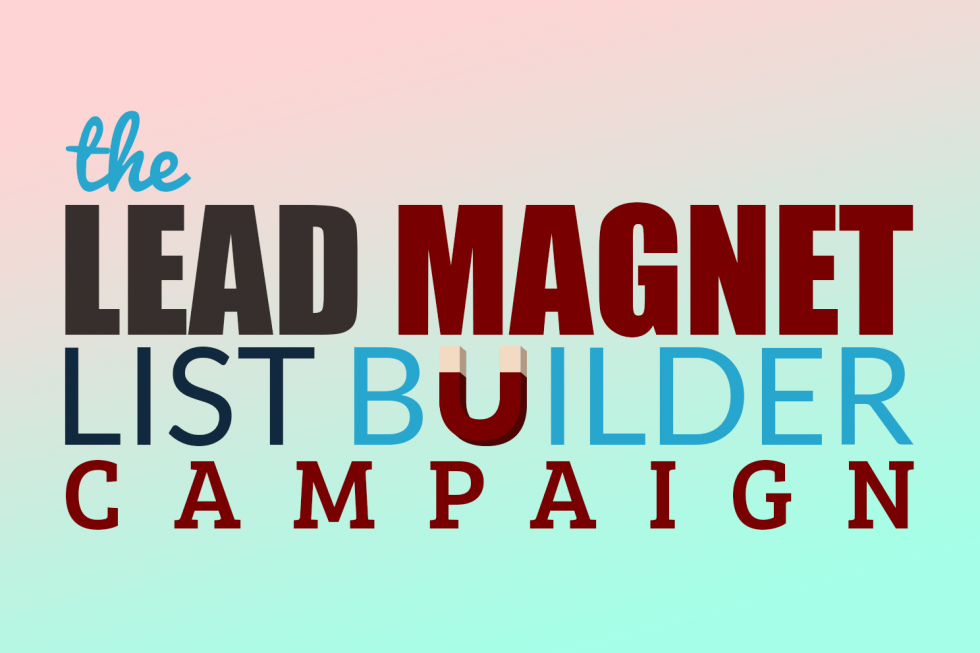 The campaign includes an opt-in page, thank you page, email templates, tags, and more, in addition to the automation logic and reporting. You plug it into your account with a click, customize the assets, and viola, you're collecting leads and building your list on the quick!
Now what?
Now, once you've got folks opting in for your lead magnet(s), don't stop there…the fun has only just begun! Now it's time to nurture this new lead so they get to know, like and trust you over time. In Part III (ETA 12/22/21) of this series I'll be diving into this system to share best practices and a few key tips on how to create your "Believer" sequence!
got a business? we can help.
we can help you turn your business into a predictable profit machine!

I was the 3rd member of the original founding team at Ontraport. 
For nearly a decade, my team and I have been helping entrepreneurs turn their businesses into predictable profit machines through great strategy and implementation. 
We focus on designing strategic systems that drive revenue and profit, and save you time and hassle. We've got a variety of programs available for everyone, from the solopreneur just starting out to the multi-7-figure juggernaut looking to scale up even more! Click below to learn how we can help you!
Thinking of becoming an Ontraport user? Smart.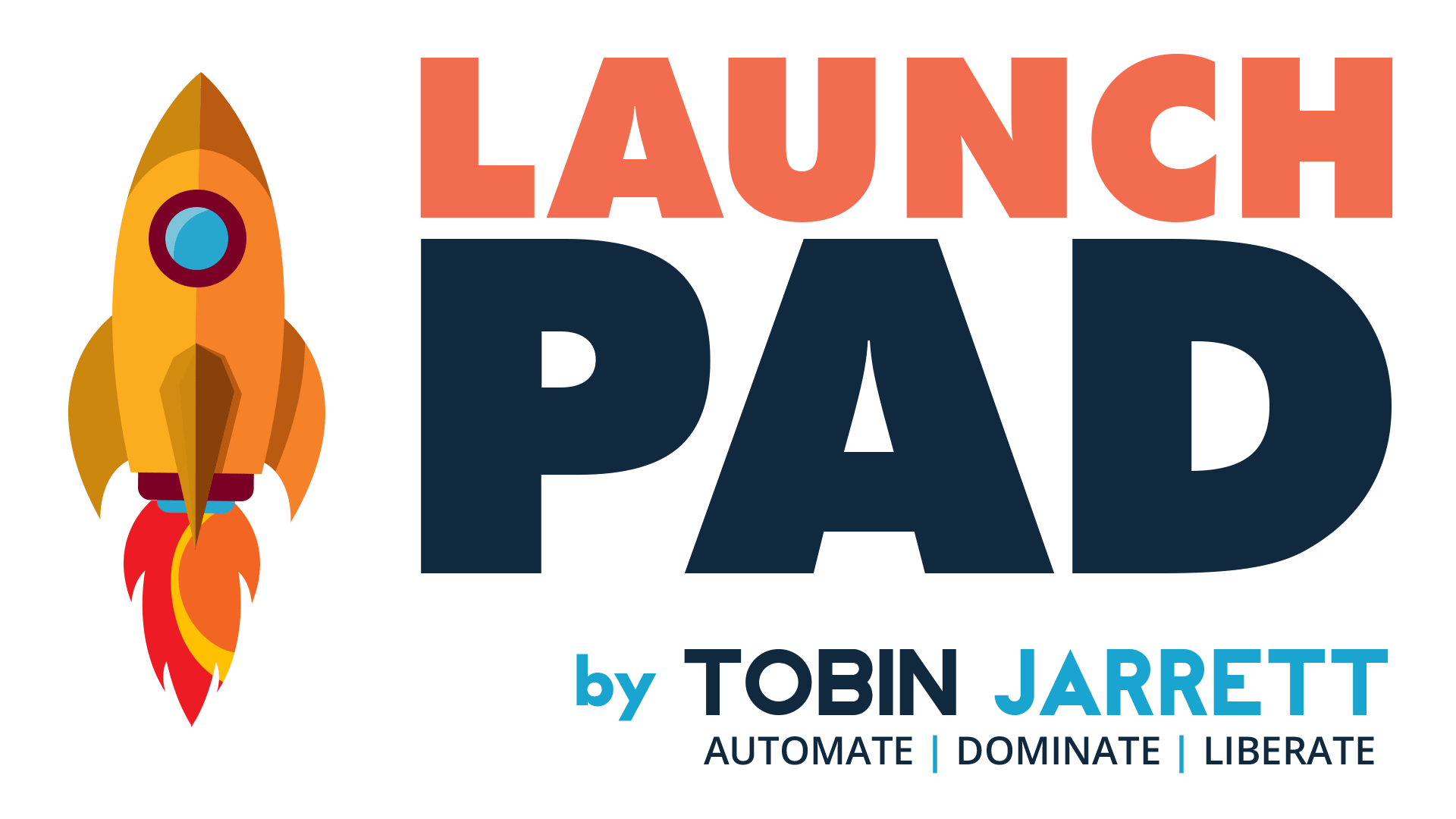 We've got you! Ontraport is our favorite all-in-one online marketing platform. Best of all, you can sign up for a FREE TRIAL of Ontraport through us and you'll get LaunchPad – our incredible bundle of valuable bonuses worth $1,982.
Click here to learn more. Note that you must follow the instructions on this page to qualify for the bonuses!