And #3 in my list of "The Top 5 Ontraport Systems To Put In Place To Make 2022 Your Biz's Best Year Yet" is…
Your long term lead nurture campaign.
That is, sending at least one high quality email to your list per week.
This can be a weekly newsletter, podcast, or blog post / "Vlog" (video blog).
Now, some of you may look at this and think "Uh…Tobin, that's like, marketing 101."
But are you actually doing it? Doing it well? Doing it consistently?
Because after 15 years in this world, here's what I know to be true: Most businesses are NOT.
And the handful that are – and that are doing it right – are enjoying dramatic results.
Real talk: Trendy marketing strategies come and go. Some of them can be effective. No doubt. But they should only be pursued once you've got the basic fundamentals going in your business.
Because wasting precious time chasing after the latest shiny object strategy or tactic before you've got the fundamentals locked in is a bit like wasting ages fretting over the fanciest bespoke sprinkles for the cake you have yet to bake.
Cake first, friend. Then sprinkles.
So let me ask you: Do you keep in touch with your list? Do they hear from you at least weekly with content that adds value to their life, demonstrates your credibility, and has them feeling the love?
If not, then you're leaving a ton of cabbage on the table. Like, if someone saw your table they'd think you were for sure making coleslaw. That much cabbage.
"But Tobin I hate writing weekly emails," "But I can never muster the discipline to get a weekly email out," "But my open / click rates are so low it's not even worth it," "But I don't want to bother them and have them unsubscribe."
All of these are valid objections, but also, yawn. Excuses are so tired. You either have excuses or results (#andyoucanquoteme).
Done well, your weekly newsletter helps position you as a credible expert, it keeps your business and offerings top of mind, and if you're adding massive value (as you should be) it'll help cultivate reciprocity, so that your list feels more inclined to patronize your paid stuff because of all the value you've given for free!
In this article, I'll share:
1. My best intel on what makes a great weekly email. 
2. A simple tactic you can pitch in your weekly emails without coming off as annoying or overly "salesy."
3. Why being in touch weekly is critical to your email delivery rates.
4. How to send your weekly newsletters using Campaigns/Automations that let you effectively increase your open rates by 30-50%!
6 Tips for generating great weekly content emails!
The "Super Signature" A simple tactic that lets you can pitch in your weekly emails without coming off as annoying or overly "salesy." 
If you've been doing email marketing for long, you may have found yourself struggling with the age-old question of how to create weekly value emails that give free, valuable content, but which also let you pitch offers for your paid stuff.  
"Do I try to somehow weave my offers into the narrative of this email?"
"Should I just include a million P.S.'s?"
A couple years ago, Dean Jackson, one of the original Godfathers of email marketing, solved this problem when he invented the "Super Signature". It's simple, yet powerful. Basically, the entire top part of any email is entirely dedicated to the value content you're providing. No need to try to figure out clever ways to artificially weave in mentions and links to your offers. Just keep the value up top. 
Then, below your signoff at the bottom, and below any P.S.'s you may have, comes the super signature. It starts like this:
"And whenever you're ready, here are X ways I/we can help you to _______ (insert whatever transformation your business helps its customers achieve):"
…and then you just list 1-4 ways that your reader can engage with your business. The trick is in how you write about whatever you're offering here. Emphasize benefits and make the CTA (call to action) easy and simple (don't underestimate the power of a good ol' "hit reply" CTA!)
Though this tactic is especially effective for including paid ways, it's also common to include a range of ways, including a free offering (take the quiz, listen to the podcast, etc.).
While my own Super Signature is constantly evolving and changes per whatever I'm up to at the moment, here's what my current one looks like:
PLUS: Whenever you're ready…here are 4 ways I can help you turn your business into an automated profit machine…
1. Get your business automated (FAST) with campaign & funnel templates + training + live mentorship.
If you're a solopreneur, then instead of starting with OP from scratch, start from our battle-tested funnel templates in the Leg Up Arsenal program. You (or your team/VA) will gain confidence with the platform while maximizing productivity and results. Leg Up is the premier funnel template, training and coaching program exclusively for Ontraport users who want to drive more sales in less time with less hassle. We're currently closed for registration, but click here to learn more and get on the waitlist to be notified when we re-open!
2. Have the Tobin Jarrett team do the work for you.
If you're flush with big ideas but lack the time or skills (or desire) to execute them, we've got you covered! We've got a full-scale marketing agency focussed specifically on helping Ontraport users with strategy and implementation. Now, with super simple pricing and no monthly commitment, you'll get the custom services you need, fast! Just hit reply to this email, tell me a bit about your business and your goals, and I'll get you the deets!
3. Get trained and coached by me!
Now you (and your team) can be coached and mentored directly by me, every week…at a cost less than 10% of a low-level hire. In our Automate | Dominate | Liberate Coaching Program, we go beyond mere marketing automation coaching and get to work on your strategy, copy, offers, positioning, and more, fine-tuning all of it for max conversion. I'll roll up my sleeves and get to work in your business, even working right within your Ontraport account, so you can learn while observing my magic in action! Group and private options are available. Go here to learn more and register. 
4. Looking for the perfect software for your biz? Sign up for one of our "Best-Of" recommended tools and get a killer bonus!  
Over the years I've curated quite a handsome handful of the very best apps and tools. I call it "Tobin Jarrett's Tech Tool Chest". And if you sign up for one of the paid apps through us, I'll happily send you a killer bonus as a "thank you" gift. And we've got a MASSIVE bundle of bonuses for you when you sign up for Ontraport through us! Go here to learn more!
Want to see the Super Signature in action by its creator and get all kinds of other email marketing goodness? Go sign up for Dean Jackson's list now. His site seems (is) basic, but he's the real deal. I've been on a LOT of email lists over the years but Dean's stuff is brilliant and I read nearly every one of his emails. Thank me later.
Why being in touch weekly is critical to your email delivery rates.
I can't tell you how often I talk with business owners who tell me:
"I have X thousand email addresses on my list"
…but then when I ask when the last time they emailed them they're like, "Uh…six months ago."
The list that's gone six months without being mailed is basically dead. It's no good to you.
I get into why this is in this article, but nowadays, consistency is key because subscriber engagement is king. And if they haven't heard from you in ages, not only will they be less likely to remember you/r biz, but the ESP's are far likelier to deliver your emails into their junk or spam box.
Conversely, if you follow the guidelines at the top of this article, you're golden. Your email inbox rates will improve or stay optimal if you've been doing this already.
How to send your weekly newsletters using Campaigns/Automations that let you effectively increase your open rates by 30-50%!
Now it's time to actually send that weekly email!

This final part is for Ontraport users, specifically. Not already a user? We've got you! Ontraport is our favorite all-in-one online marketing platform. Sign up for a free trial of Ontraport through us and you'll get LaunchPad – our incredible bundle of valuable bonuses worth $1,982. Learn more here.
Now, if you're an OP user and you're still using the "Broadcasts" feature to send your weekly newsletter emails, you're blowing it. In fact, I wrote a whole article about just that right here.
Basically, you should be using Ontraport's Automations (formerly "Campaigns) to send your email newsletters. And there's a powerful tactic that lets you split test your subject lines and then resend the email (with the alternative subject line) to non-openers that can effectively increase your email open rates by between 30-50%. You can go here to watch a video training I created that'll walk you through it step-by-step!
got a business? we can help.
we can help you turn your business into a predictable profit machine!

I was the 3rd member of the original founding team at Ontraport. 
For nearly a decade, my team and I have been helping entrepreneurs turn their businesses into predictable profit machines through great strategy and implementation. 
We focus on designing strategic systems that drive revenue and profit, and save you time and hassle. We've got a variety of programs available for everyone, from the solopreneur just starting out to the multi-7-figure juggernaut looking to scale up even more! Click below to learn how we can help you!
Thinking of becoming an Ontraport user? Smart.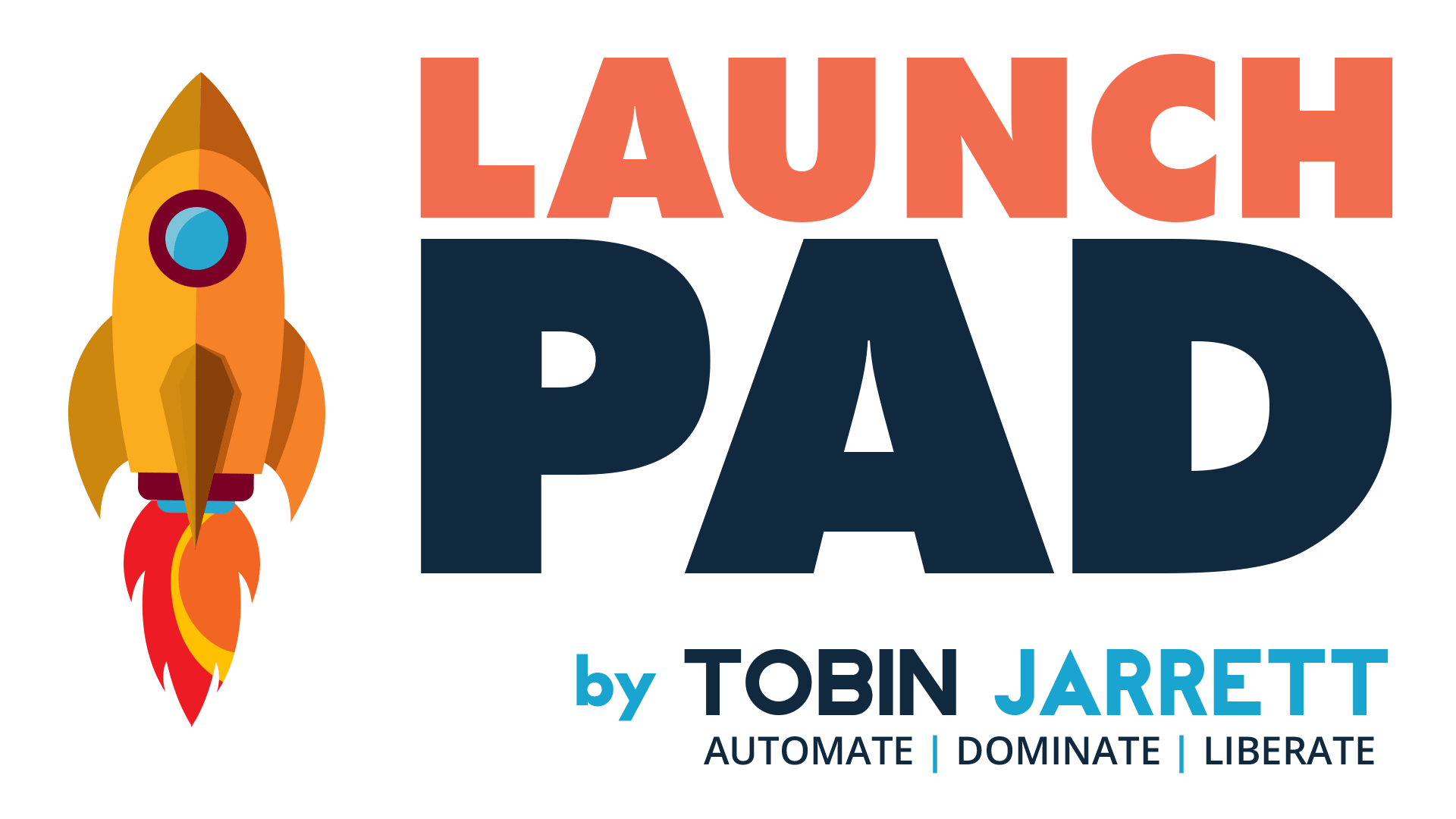 We've got you! Ontraport is our favorite all-in-one online marketing platform. Best of all, you can sign up for a FREE TRIAL of Ontraport through us and you'll get LaunchPad – our incredible bundle of valuable bonuses worth $1,982.
Click here to learn more. Note that you must follow the instructions on this page to qualify for the bonuses!