If you've been around here for long, you know that I'm all about helping my audience to gain leverage and get better results with less input. More leads and sales with less time, effort and output. All that.
That's why I call this newsletter Leverage Lounge.  
Last month I did something I've seldom done. 
I went on a three-week vacation. 
Not a "trip". I ripped off the pandemic shackles and took me a proper vacation. 
I didn't even send my weekly Leverage Lounge email [gasp – clutches pearls]!
Here's a shortlist of some of the incredible stuff I got to experience:
I ate Chilaquiles in the hot tub of a mountain top mansion while gazing

down

at the top of hawks as they soared in the sky with the pacific ocean in the distance…

I smelled a hundred different roses as I meandered lazily through the gardens of Hermosa beach…

I ate the finest sushi of. my. life while spending major QT with my dad…

I sipped a sampling of the world's finest tequilas with dear friends and laughed 'til we  cried…

I got showered with love (and a Ukulele) for my birthday (and ate more incredible sushi)…

I climbed a Flintstone-sized rock and saw

literally

the entire Bay area with my oldest friend and his darling son…

I danced my ass off in the park to some of the finest tunes surrounded by beloved friends – TWICE!

I met a rockstar (who happens to be one of my musical heroes) in the grocery store…

I rode a train through the rolling golden hills of the California coast…

I witnessed and photographed the union of two of the most extraordinary human beings I've had the pleasure to know (I'm also a

wedding photographer

📸 )…

I befriended a tiny baby goat (we had a real connection, I could feel it)…

I photographed my dear ol' dad's most recent round of

incredible knife art

!

I got to kiss 3 babies (all of whom are new additions to the families of my homies!)…

I got to spend time with my teacher and sing songs of joy and soaked in the rays in the redwoods of Humboldt…

I got to swim in not one but

two

gorgeous rivers!

I hugged my precious nieces and nephews!

I relished the light in my 91-year-old Nana's eyes as comprehension dawned that her grandkids were there for a visit…

I got to laugh, play and reconnect with countless friends and family after so very long apart…
And because I'm majorly into photos I made a little collage from some peak moments.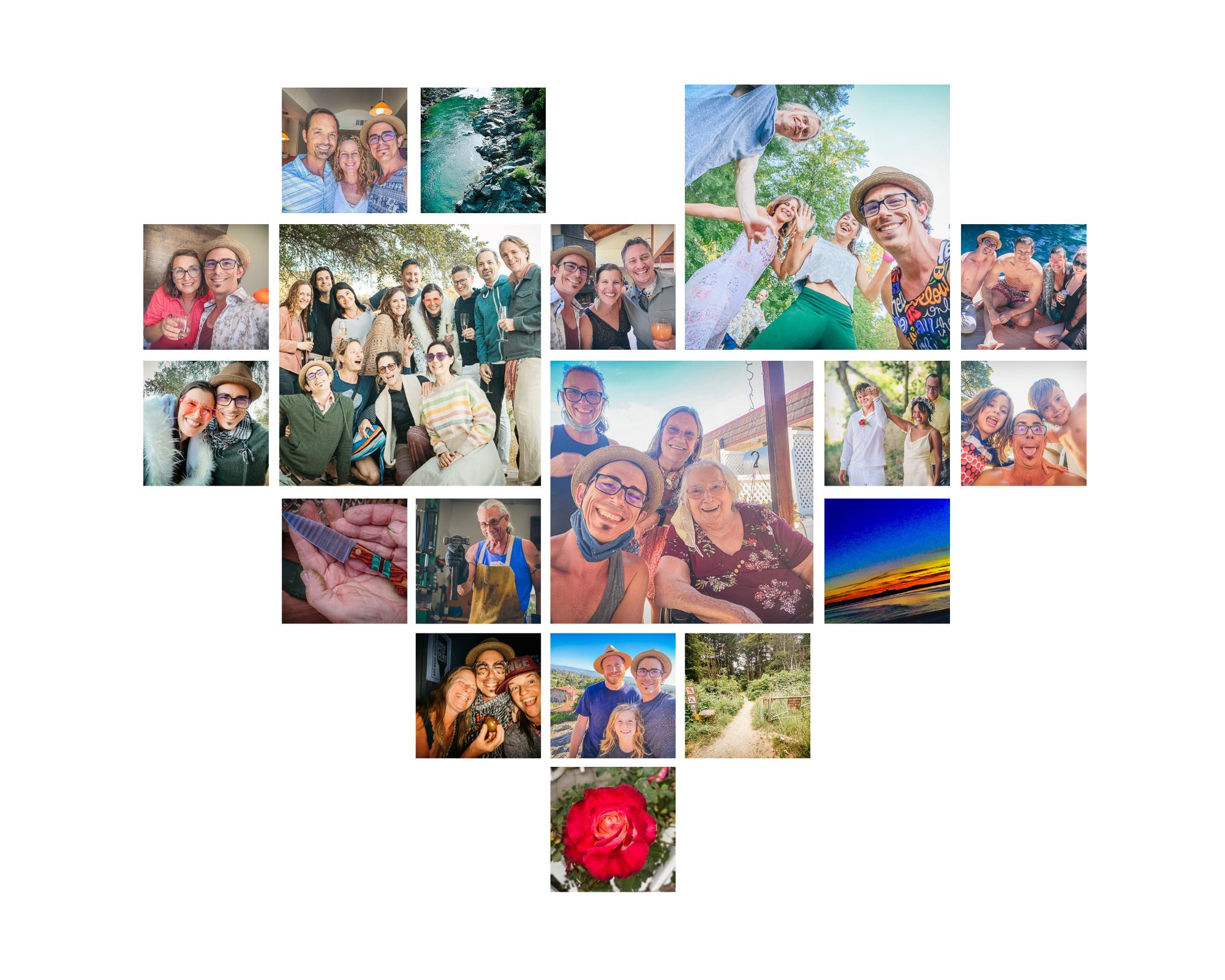 And after 15 months of being in lockdown, lemme tellya…it was like a rebirth.
I feel so nourished, refreshed, inspired and ready to create straight up miracles in my business, my family, and in all areas of my life. 
It's a whole new world. A new fantastic point of view 🧞‍♂️. 
And I'm here today to recommend, nay, to implore you do the same…to get the hell outta dodge.
For yourself. For your family. For your business. For your team. For your soul!
LEAVE. Make the plan. GO! Scram!
Maybe you feel like you can't get away from work for some mammoth mult-week vacay. I get it. Fine. But you can do something. You could take a 4-day weekend, get an AirBnB in a sweet spot near a beach, a river, a lake, something! You owe it to yourself.
Can't wait to hear what YOU do, learn and enjoy on your vacay!
got a business? we can help.
we can help you turn your business into a predictable profit machine!

I was the 3rd member of the original founding team at Ontraport. 
For nearly a decade, my team and I have been helping entrepreneurs turn their businesses into predictable profit machines through great strategy and implementation. 
We focus on designing strategic systems that drive revenue and profit, and save you time and hassle. We've got a variety of programs available for everyone, from the solopreneur just starting out to the multi-7-figure juggernaut looking to scale up even more! Click below to learn how we can help you!
Thinking of becoming an Ontraport user? Smart.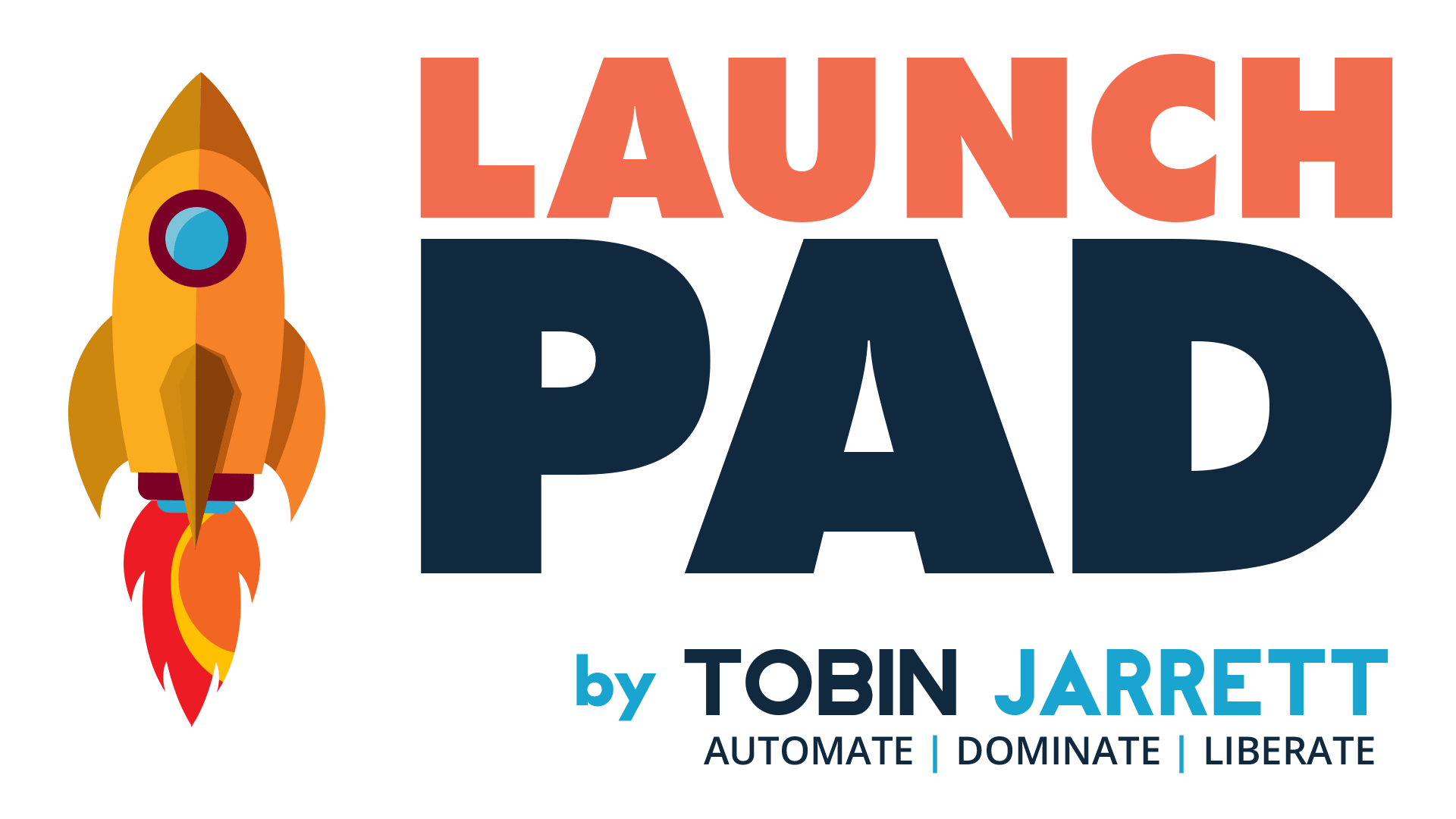 We've got you! Ontraport is our favorite all-in-one online marketing platform. Best of all, you can sign up for a FREE TRIAL of Ontraport through us and you'll get LaunchPad – our incredible bundle of valuable bonuses worth $1,982.
Click here to learn more. Note that you must follow the instructions on this page to qualify for the bonuses!